House of Culture Ixtapa - Zihuatanejo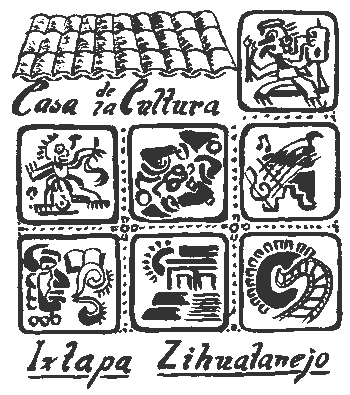 Avenida Morelos corner Benito Juárez
Centro Social Municipal
Monday to Friday 4:00 to 8:00 PM
Tel: 755 554 4070

CULTURAL SUNDAYS
Basketball court from 7:00 p.m. in Zihuatanejo- Ixtapa

DANCE - DANCERS
Poetry, Theaters, Clowns, Magic, Family Entertainment
The partially city-funded La Casa de la Cultura, is a cultural education center that offers free art and cultural classes to children and adults in the community and has been functioning in Zihuatanejo for 15 years in many different locations. Every Sunday evening, year-round, its students put on a show on Zihuatanejo's main plaza, called Domingo Cultural. Currently the Casa de la Cultura has almost 179 pupils attending ten workshops, including: sand sculpture; folkloric dance; art (painting, drawing, paper mache); music instruction (guitar and flute) and musical discussion of different genres; sewing and embroidery; classical ballet; modern dance; basic introduction to theater; handicrafts; and literature appreciation.
It is now under the direction of Professor Sonia Rivero Garcia, presently located on Avenida Morelos, one block west from the Avenida Juarez intersection, in a large open-air concrete floored structure. Even though the building also has a few small offices and classrooms, the enclosed spaces are inadequate in size for the many activities it houses. The structure was built in 1975 as el Centro Social Municipal and is a general purpose building used for many functions, and also encompasses the government-owned ISSTE drugstore. The city-owned structure is used as a meeting space and is available for rent for parties, weddings and other income generating events for the city. Director Rivero hopes to limit its commercial use to the weekends when their workshops are not being held.
The primary goal of Professor Rivero Garcia is to obtain funds for building materials to rehabilitate the existing space to make it more functioning, efficient, and attractive while waiting for the city to construct a new home for the La Casa de la Cultura. Secondary objectives include the acquisition of furniture (tables, desks, chairs, blackboards) for each workshop area, musical instruments and sound equipment, a playground for children and perhaps a television set tuned to educational channels for all to enjoy. The center has a few salaried and two to three volunteer instructors, but there is a waiting list of 50 eager students who wish to attend classes and the center needs additional salaried teachers to provide more instruction. The long term goal of director Sonia Rivero Garcia is to move La Casa de la Cultura to a permanent building of their own and make it a showcase for a thriving, culturally-involved community. The Zihuatanejo International Guitar Festival looks forward to helping a cultural education center that has managed to consistently provide the community with arts and cultural activities despite minimal funding.